Man! My characters have been going through QUITE some changes!!!
I finally decided to title this story, "Ain't Me Babe."
Yes, inspired by the Bob Dylan song, "It Ain't Me Babe". I've actually never heard the song, and I actually titled this story "Ain't Me Babe" from Joan Baez's album "It Ain't Me Babe"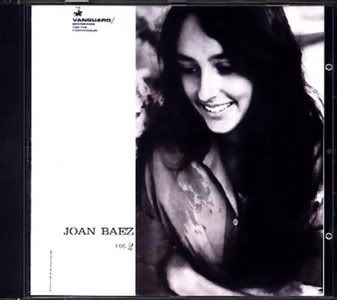 I LOVE Joan Baez's covers. Because she's a folk singer, I felt that some of her songs might fit the mood for my story "Ain't Me Babe".
Her songs are old, outdated, yet timeless and automatic classics! That's how I'd like to picture my story in a few years, and so I felt to name the story after her.
ANYWAY!
About my characters! I did some MAJOR changes to make them appear correctly. The last drawing that I did previous to this entry made them look… too old. :/ Especially Bert. They looked like two older people trying to be young again and it looked TERRIBLE! I mean, it looked good for a second draft, but still TERRIBLE compared to this next picture that I drew.
I gave Juice some braids, (to make her appear less old and to make her seem a bit more out of the ordinary. I mean, really, you don't see fully grown women wearing two braids that often anymore.) I kept the original colors, however, and the skirt, but I added lacy flowers to her skirt and I shrink the boots down a little. I took away her black lipstick too… black lipstick always makes everyone look old.
For Bert, I gave him straighter hair. (It made a HUGE difference in making him look younger) I can't believe I FORGOT the upside down bouquet of flowers. (It's a very important item in the story). Well, anyway! I made his eyes bigger and I gave him SOOOCKS! :B
In order to understand the right feel of what kind of characters I was going for… I had to model Bert off Johnny Depp's character "Sam".
It helped a little bit, but it's a little strange because Sam and Bert don't really act anything alike.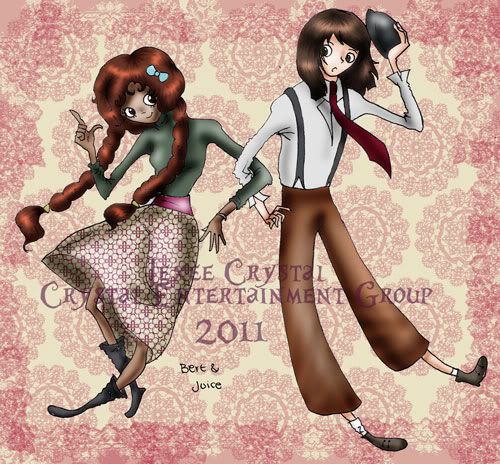 So, as I said, I'm so VERY happy at the way these characters turned out, and I think this will be the FINALLY FINAL draft of the character design. :B I'll post more story updates soon~